Growblox Sciences Inc (OTCMKTS:GBLX) Jumps Up On News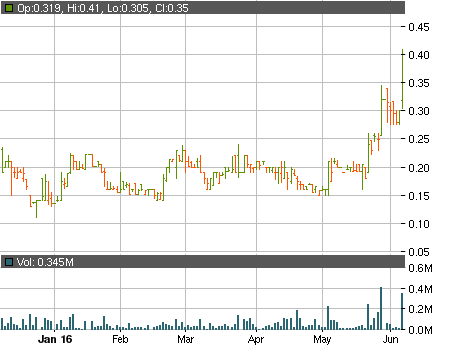 Yesterday's session saw the stock of Growblox Sciences Inc (OTCMKTS:GBLX) surge up the chart by more 16.6% and close at $0.35 per share. The ticker also enjoyed far greater attention from investors with the daily volume reaching 345 thousand shares compared to the 13.3 thousand shares that changed hands during the previous session.
The reason that got investors so excited was the new press release issued by GBLX. In it the company announced the execution of a licensing agreement with Kyle Kushman, Kusman Brands and Genetics LLC, and its affiliate Karma Consulting. As a result of the deal GBLX will have exclusive rights for Nevada to Kushman's cannabis brands, strains and genetics. The PR, however, didn't contain any information about the financial terms of the deal. This is extremely important because the financial state of Growblox has been nothing short of abysmal.
The company finished the quarter ended December 31, 2015, with:
• $67 thousand cash
• $197 thousand total current assets
• $3.58 million total current liabilities
• ZERO revenues
• $1.15 million net loss
Furthermore, according to a 8-K filing submitted on April 14 in order to drive their expenses down back in March the company implemented a furlough of all of its science-related offices and employees while in January it vacated its offices in Las Vegas.
Thanks to an amendment from February 8 GBLX could now receive an additional $1 million from Pacific Leaf Ventures, LP. While having access to additional funds is of vital importance to the company investors should keep in mind that the convertible note issued to Pacific Leaf could now reach an aggregate total of $2.75 million and can potentially be turned into common shares at $0.25 per share, which is below the current market price of the stock.
In early trading today GBLX is sitting 1.43% in the red at $0.345.